How to track your rankings with a CMS that monitor SEO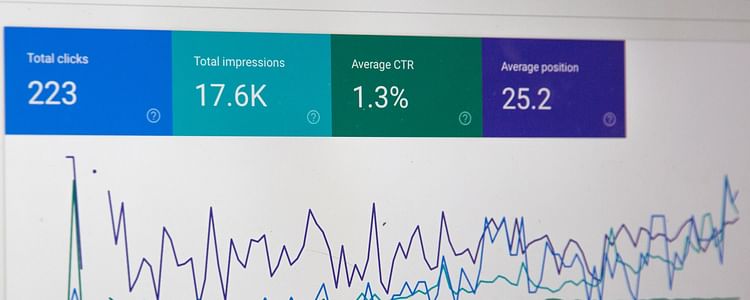 SEO is very important to improve your website and e-commerce ranking on Google, and in order to improve you need to use the right CMS for SEO.
A content management system helps you to develop and manage content of your web projects, but it must helps you tracking and managing SEO in order to improve your Google ranking.
SEO is a very big argument, and there are a lot of steps that you need to do in order to optimize the SEO with a CMS SEO. The best important thing that you need to know is that the SEO takes long time, several month in order to get more traffic. But you also need to know that the SEO traffic is of high quality.
Basics of SEO
When you need to do SEO, there are some things that must be done in order to improve Google ranking.
Firstly you need content, a lot of content. Create an editorial plan and write a lot of articles and content. Content must be of good quality and it must contain keywords. I order to manage all the content you need a CMS SEO.
A CMS for SEO is just a content management system with the content features and SEO features that can help you to track SEO errors and to not commit them.
For every article and page, you need to choose the right keyword. You can do this by using one of the keywords tools that you can find on the internet, or you can do it by using the suggested searches of Google.
You article content should be at least 600/700 words in order to be indexed in a good position. The chosen keyword must be added inside the meta title and meta description tag, and you need to repeat this keyword along your text content in a natural way.
The meta title should not be longer than 60 characters and the meta description tag should not be longer than 160 characters. A good CMS SEO helps you in this defining automatically the minimum and maximum characters limit for both meta tags, so you can't commit errors.
Another factor for SEO are backlinks. If you have a high number of backlinks that point to your website, Google will see it as a quality website because other sites gives you trust.
This will increase the domain authority of your website, and with a high domain authority it will be at the top of the results on search engines.
Add your keyword also inside your images names and images alt attributes. The keyword should be repeated also inside subtitles that you can add through you article content.
Improve your Google ranking with a CMS SEO
A CMS should have SEO features in order to help you to manage and track the SEO status of your websites and e-commerce.
Obviously a CMS can't work as Google Analytics or a SEO tool, because it's a CMS, so its work is to manage the content, but it can helps you to track all the errors that can be occurred and help to fix them in a fast way.
Codelia, that is a headless CMS, helps you even for the SEO. In fact you can manage the SEO checking if there are too short, too long or missed meta titles and descriptions and if there is no indexed content. You can fix the errors occured in a fast way.
In addition to this, Codelia comes with all the necessary SEO controls and fields that you need in order to improve Google ranking. You can add meta title, meta description and choose if the content should be indexed or not, writing beautiful content for your websites and e-commerce, adding images and much more.
You can also plan your content in order to schedule the publishing of your editorial plan.
With its powerful back-end you can create, plan and manage content optimized for SEO in just a few clicks.
Back to Marketing
Related articles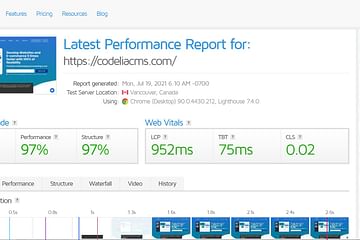 Develop faster and marketize easier
Free Ebook
The secrets to code 55% faster with a headless CMS.
Download Now