Write content in your way
80%
Faster content writing and management.
123abc
No need of the help from a developer, just write.
Unique place
To work on the content of every website.
The features
Manage multiple sites from one place, create
custom back end to manage content and
display it on front end.
Create custom elements and pages
based on your needs
Do you need articles, products, partners or something else? Create elements that groups all your data. Organize them with categories, subcategories, tags and more. Create unique pages, plan the publishing of your content and manage the SEO.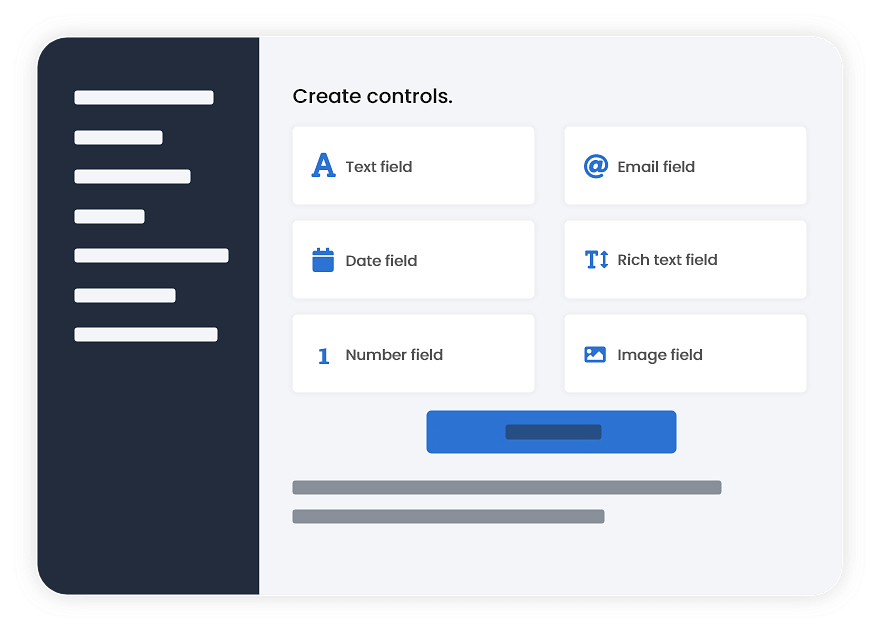 Create and assign
controls to the elements
Create controls to assign to elements. Add text field, rich text field, number field, email field, date field, image field, gallery and more.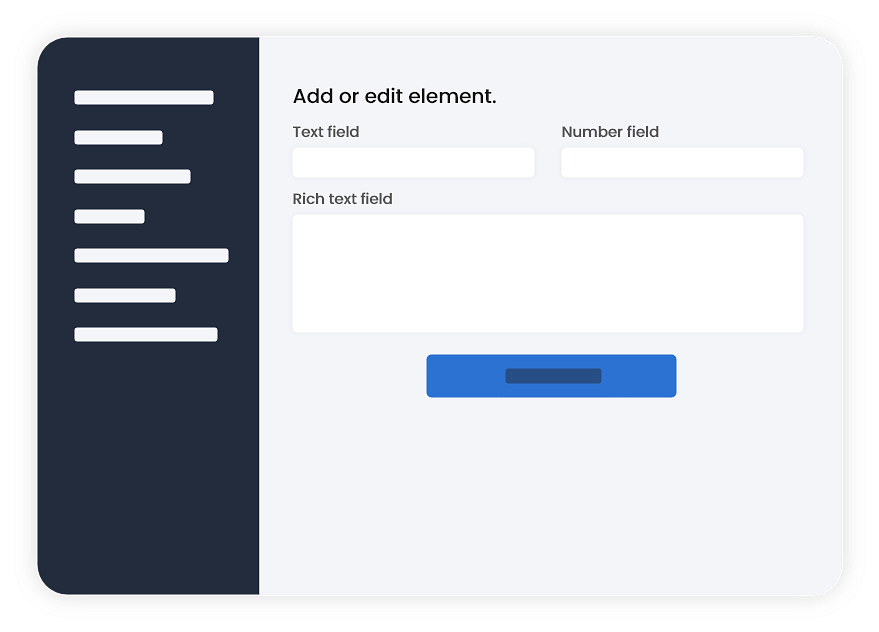 Add and manage content
with multilingual support
Write and manage content based on controls added to your elements.
Manage SEO and don't
miss on errors
SEO optimized. Manage all your SEO data in every element and check the SEO status to find some errors if occured.
5 steps to get 47% more conversions with a faster website and a headless CMS
Speed up your websites and e-commerce following 5 simple steps and using an healdess CMS. This guide is made for web marketers that wants to get high perfomance websites and more conversions.
Download the white paper
Do you see the difference?
| Features | | Contentful | Agility | Kontent |
| --- | --- | --- | --- | --- |
| Managed platform | | | | |
| Free version | | | | |
| Unlimited content types (elements) | | | | |
| Unlimited content items | | | | |
| Unlimited custom user roles | | | | |
| Unlimited languages | | | | |
| E-commerce ready | | | | |
In some cases "X" means paid.
Start using Codelia
for free
Free Ebook
The secrets to code 55% faster with a headless CMS.
Download Now