Top free content management system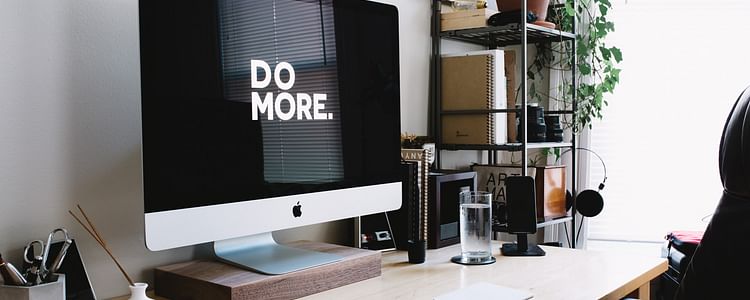 Choose the best free content management system to develop a website is one of the most important things during the development process.
There are different options about CMS and it's important to analyze all of these with all the features in order to be sure to do the best choice.
There are many free content management system that you can use in order to develop websites or e-commerce. All of these have different features and characteristics.
Let's start knowing which are the two main types of content management system: usual CMS and headless CMS.
Usual CMS
A usual CMS works with a database and it's installed in the same server of the website or e-commerce. This means that if you have a shared hosting, VPS, or dedicated server, inside your public_html folder you will have the CMS and your website.
With a usual CMS the website can't live outside of it. You can develop your website or e-commerce by using the programming language which the CMS is built with and you can get content through the database. Without a database, a usual CMS will not work.
In the most cases by using a headless CMS you can download and install free or premium themes and build your project by using a visual composer. In this way if you are not a raw developer, you can always create a beautiful project without coding.
However if you are a raw developer and you want the maximum flexibility while coding, and also you pretend to develop writing code, with a usual CMS you can be hindered during the development process due to the fact that a usual CMS is not always studied for developers.
For developers that want to code with the maximum flexibility there is another solution: headless CMS.
Headless CMS
A headless CMS works without a database and with an API. In addition to this, a headless CMS is not installed in the same server of your website or e-commerce, but it's installed in another one completely different. This means that you are free to host your web project wherever you want, dedicated to it the entire resources of the server that you are using.
You need to be a developer in order to develop by using a headless CMS, because usually they don't provide visual composer and tools like these, you need to code your project from scratch.
The biggest perk that you can get by this is that you can code without limitations and with maximum flexibility. In fact you can develop by using your favorite programming language or framework, creating custom function and functionalities without standing to a database structure, so you can literally manage all the content in the way you want.
There are different free content management system for both types, so let's start to discover which are the bests.
Codelia
Codelia is a headless CMS to develop websites and e-commerce faster and with 100% of flexibility. It works through API, so you can get the content in JSON format and manage it in the way you want using any programming language or framework.
It's hosted by them and it provides a powerful and flexible back-end that you can use to create your custom content structure without extra code.
You can manage multiple websites and e-commerce from one single place, adding unlimited pages and assigning them unlimited controls. With controls you can define the content structure of a page, by adding different field types, such as textbox, rich textbox, textarea, date, file and much more.
In addition to this you can create elements and assign them custom controls as pages. An element is just a repetitive set of content that has the same structure – so the same controls – but different content. Think about blog posts and products as good example of elements. Every single blog post and every single product has the same content structure, but different content for each one. You can also group them by any value, such as categories, tags and whatever you want.
Codelia offers also e-commerce features, so you can add, track and manage orders and customers defining a custom checkout flow with custom checkout fields.
You can manage the inventory to update specific fields of your products in a fast way and with one single click, you can add payment and shipping methods and you can add coupons.
In addition to this you can also check the SEO status of your website or e-commerce, finding some possible SEO errors and fix them in a rapid way.
Codelia offers a free plan without e-commerce features to create fast and powerful websites.
WordPress
WordPress started as blogging platform and through the years it becomes a massive platform to create websites and e-commerce. It's a usual CMS and it's open source.
This means that it's free and everyone can access the source code and contribute to the development.
For WordPress exists a lot of plugins, free and paid. With a plugin you can add features to your website or e-commerce without the need to code them. There are also different visual composer – free and paid – that makes you able to create a website without coding.
It's ease to use and you can download it through its official website. You need to install it with a database on your shared hosting, VPS, or dedicated server.
You can purchase a theme in order to have pre-built pages and features without coding.
This is the right solution if you are a no coder and you want to create a website or e-commerce in this way.
Wix
It's a competitor of WordPress and it's also a little bit different. In fact it's considered a website builder, obviously it has all the features to manage the content.
It comes with a drag and drop builder, so you can't code with Wix. This is the absolute best option for no coders and you can get it for free or with paid plans.
Wix has e-commerce functionalities and you have access to a lot of themes and templates ready to use. The dashboard is intuitive and easy to understand.
You can develop your entire site theme and color palette around a central logo and by answering a few questions about your business, getting a website in no time.
However you can't code in any way, so if you are a developer and you want to create your web projects by coding, this couldn't be the right option for you.
Back to Development
Develop faster and marketize easier
Free Ebook
The secrets to code 55% faster with a headless CMS.
Download Now