The best CMS for developers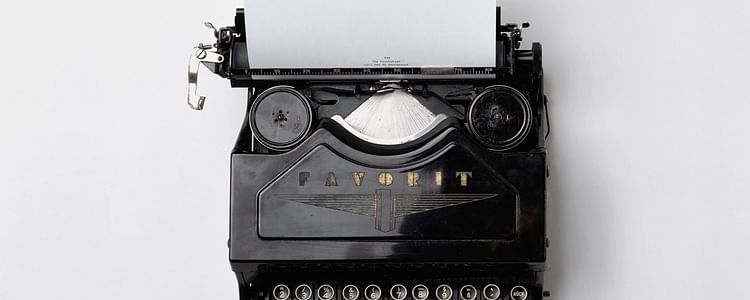 Web developers should use a fast and powerful CMS in order to develop their web projects. There are different types of CMS that you can find on the internet, but you need to choose the right one in order to work well.
In this article you are going to discover how to choose the best CMS for developers and for you, in order to develop powerful websites and e-commerce, improving your productivity and getting less headaches!
How to choose the best CMS for developers
If you want to choose the best CMS for you, firstly you need to know which are the types of CMS that you can use to develop your web projects.
You can find different CMS on the internet, which can be totally free, with free plans or paid plans.
The primary types of CMS are two: usual and headless. Let's dive in into these two type knowing which are their main features, their characteristics and their pros and cons.
How a usual CMS works
A usual CMS lives in the same place of your website or e-commerce, so the resources of your server are shared between both. In this way the website or e-commerce can be slower. Also in this way there is less security, because the login page is in the same place of the website and it's exposed to the public. Discover the url of login page is simple if it is inside the same domain and server, so this can be expose you to brute force attacks.
With a usual CMS you need to work with a database, so it works with a database. While developing you need to stand on the database structure, using pre-built functions of the CMS to get content or creating custom complex queries.
Also you need to develop using the specific programming language which the CMS is built with. You can't use frameworks and custom tools, so for example if the usual CMS works with PHP, you need to use PHP in order to develop your project.
All these stuffs increase the server response time of your websites, so they will be slower. Also with a usual CMS it's possible to add plugin, and if you are a raw developer you know how much plugins can be disadvantages.
Plugins can increase the server response time much more, creating more complexity inside the database and also slowing down the performance of the back-end.
How a headless CMS works
A headless CMS is separated from the front-end, so it lives in another server. In this way all the server resources can be dedicated only to the website or e-commerce in order to make it faster. Also it not works with a database, but with an API.
Every headless CMS offers a built-in API that can be used to get the content. Getting content through an API means managing it in every way you want. The most common format for APIs is JSON, and with it you can develop with your favorite programming language or framework managing the content in the way you want building your custom functions.
An API reduce the server response time, so in this way your websites are faster.
One of the best advantages of a headless CMS is that it brings you the maximum flexibility and you can also code faster. Also headless CMS come with a powerful and flexible back-end.
How Codelia works
Codelia makes you able to manage multiple websites and e-commerce from one single place, creating a custom back-end without writing code.
You can create pages and elements (also known as content types and custom post types), assigning them custom controls to create the content structure. Controls are fields of different types, such as textbox, textarea, rich textbox, file and much more. Also you can group elements by any value, such as categories, tags or whatever you want.
Track your orders and customers creating a custom checkout flow defining the checkout fields. Add and manage shipping and payment methods, and coupons.
Check the SEO status of your projects checking if there are some SEO errors that can occur, such as too short, too long or missed meta titles and meta descriptions.
Get the content through the API and manage it as you want coding with any programming language or framework.
Which is the best CMS for developers?
There is not a real answer to this question. You need only to analyze all the features of a usual CMS and of a headless CMS in order to understand which one can be profitable for your job.
Just take the note that to use a headless CMS you need to be a medium or senior level developer, because you need to code from scratch a website or e-commerce. This is a big positive factor for developers, but if you are looking to some visual builder or something like this, headless CMS are not useful in this case.
Back to Development
Develop faster and marketize easier
Free Ebook
The secrets to code 55% faster with a headless CMS.
Download Now